THIS WEEK AT SHERBROOKE
Our Family Announcements
Sherbrooke's MCC Newcomers Food Bank
Every Thursday, 9:30am – 12 pm at Sherbrooke
"We cannot stand by silently in the face of injustice"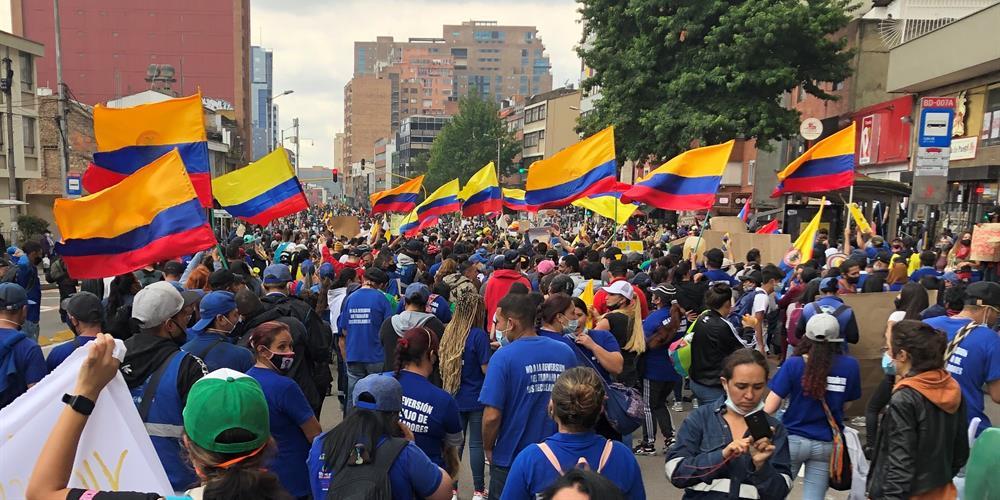 See how our brothers and sisters in Colombia invite Jesus to bring healing to violence.
---
In-Office hours:
The church office is open Tuesday and Thursday 8:30 am to 2:00 pm.
Kevin will be in the office Monday instead of Thursday this week. Please email/text/message/phone him any time if you have any prayer requests, questions or concerns, or for pastoral care
---
We invite you to continue taking a leap of faith with your giving.  As followers of Jesus, God has invited us to live our lives surrendered to Him, in all areas of our lives, including our finances.  We pray that the LORD will bless you as you give.
Tithes and Offerings: Thank you for supporting the mission and ministries of Sherbrooke Mennonite Church.
Three ways to give:
i) E-transfer Sherbrooke Office (office@sherbrookemennonite.org)
ii) Mail or drop off a cheque
iii) PayPal on our Sherbrooke Website (this option requires a 2.6% fee)  – Click Here
Our goal as a church is to reach out and help people grow in their faith in Jesus. We want to look after the needy within Sherbrooke, as well as help us reach out in our neighborhood and surrounding community. Our Anabaptist perspective of Jesus is relevant to our world more than ever.